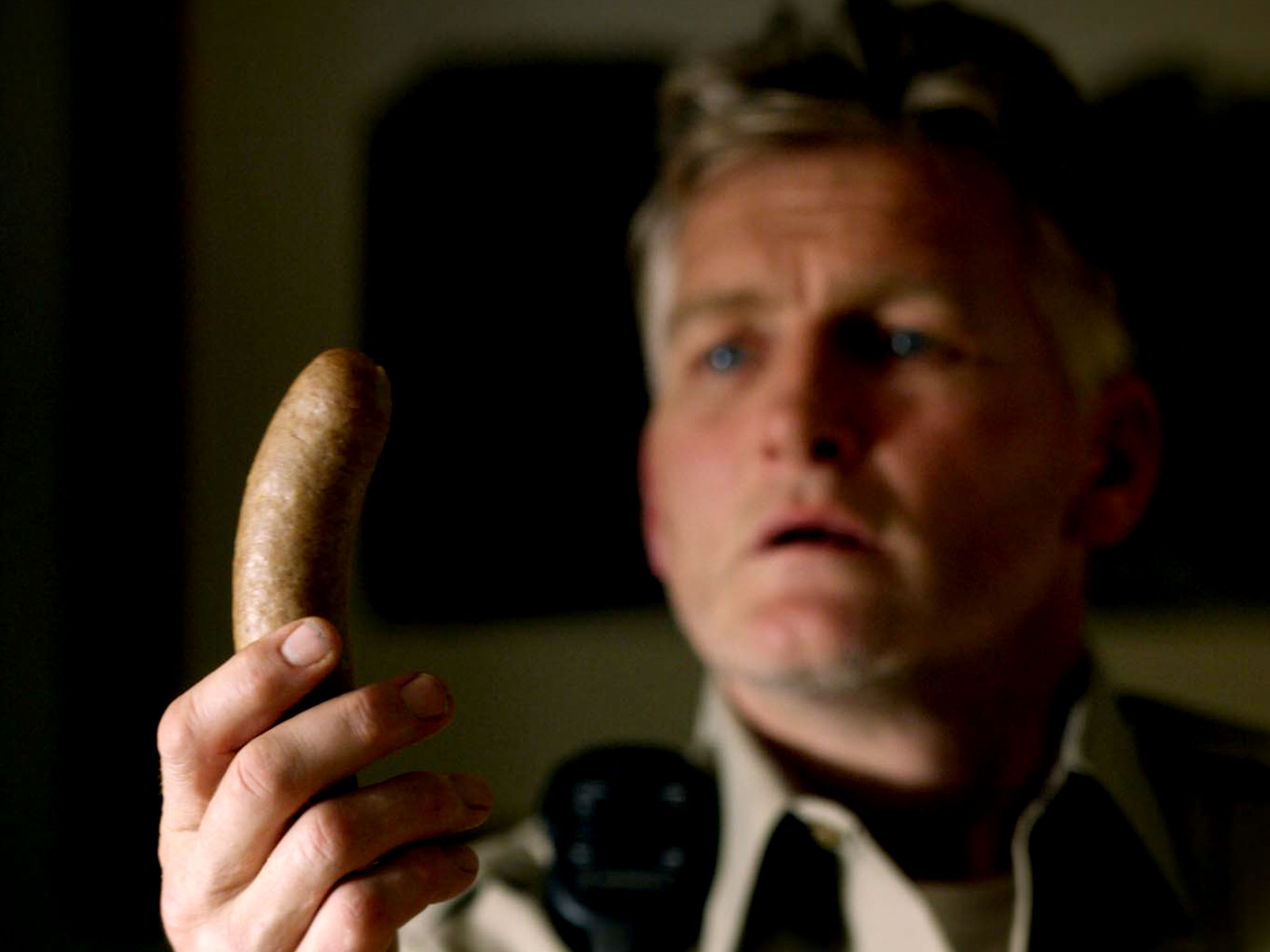 There's a level of warm intimacy at the Glasgow Film Festival that you just don't get elsewhere. It's like being on the periphery of a big family meal and watching as everyone mucking in to make certain that everyone has their seat at the table.
It might be something to do with the narrow corridors and the dinky bar space (not a criticism!) at the Glasgow Film Theatre, the festival's central screening hub. It's very easy to bump into people you know, or spot programmers and filmmakers milling about ahead of their next Q&A or intro. Seeing the same faces lends the event a subtle sense of comforting cohesion, even as the programme itself covers a wide range of subjects, styles and locales.
My festival began in the most roistering and collegiate style imaginable, at a rep screening of 1994's Tammy and the T-Rex. The film sees tousle-haired jock Michael, played by Paul Walker, having his brain transplanted into the head of an animatronic T-Rex after he is mauled by a lion in a local safari park.
Denise Richards' cheergirl Tammy has the hots for Michael, much to the violent chagrin of her psychotic partner Billy (George Pilgrim), who hounds the lovestruck quarterback to the point of near-death. When Tammy quickly realises it's Michael's brain powering the T-Rex on a gore-soaked killing spree, she rekindles her love for him and tries her utmost to free him.
The film was made because a South American entrepreneur got hold of an animatronic T-Rex and writer/director Stewart Raffill (the mind behind Mac and Me) wrote something which he could shoot close to his house in Texas. All the splatter scenes were eventually expunged so the film would achieve a PG-13 rating, but no-one went to see it.
Now, the American distributor Vinegar Syndrome, who specialise in artworks of ill repute, have restored and recut the film, bringing it back to its former gory glory. At the screening I attended, many viewers were swigging from wine bottles and bellowing invective at the scene, a noise to be heard amid the rounds of howling laughter. Although its tongue is definitely set firmly in its cheek, this gaudy relic has the potential to become a late night phenomenon á la The Room. Just don't let James Franco see it!
From tinkering with a botched future classic to building a movie around your obsession with an actress: the title of Chiara Malta's Simple Women is a nod back to Hal Hartley's 1992 film Simple Men, which contained within it an iconic dance sequence set to Sonic Youth's 'Kool Thing' and led by Elina Löwensohn's mysterious epileptic Elina.
When aspiring film director and Simple Men superfan Federica (Jasmine Trinca) bumps into Elina Löwensohn on the streets of Rome, she pitches a biopic of her life to be filmed in her native Bucharest. Löwensohn hesitatingly accepts, and what begins as a chance for the actress to revisit her tumultuous youth, soon turns sour when arguments erupt about who the subject's life really belongs to. It's certainly a novel, well-executed rumination on the physical and emotional logistics of filmmaking, even if it does lack for a satisfying conclusion.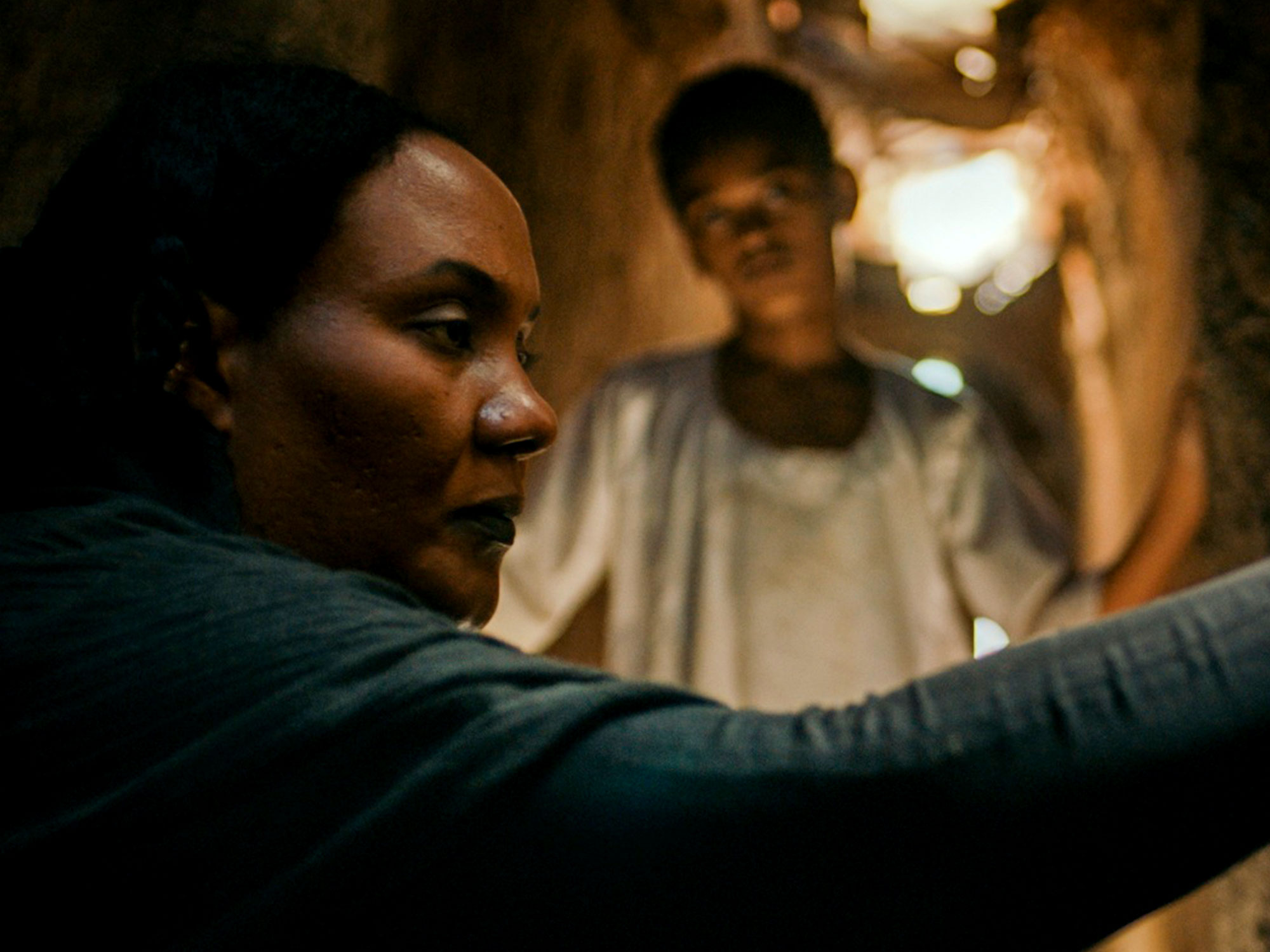 Of a more serious political stripe was Amjad Abu Alala's You Will Die at 20, a slickly-realised Sudanese teen movie with a macabre twist. As a baby, Muzamil is taken to a naming ceremony overseen by the Sheik, and when one of her dervishes faints at a key moment, it is pronounced that the child will – per the title – die at the age of 20. Very quickly, Muzamil's father ships out, claiming that he'll find work abroad and send back money, but the reality is that he can't bear the shame.
The boy his confined to his house, mocked and abused by his peers, and thought to be a dead loss to the community. He memorises the Quran, but nobody really cares. The curse shapes everything about him, even his reticence to forge human connections. The film slowly, carefully rolls towards a denouement in which we are able to witness the results of his two-decade existential breakdown. It's a little laconic and occasionally a little overwrought, but it's impressive as a debut feature, both in its visuals which play on the high contrast of sun and shade, and the subtle power of the performances.
Familiarity at film festivals – just as in real life – can breed contempt, so it's always worth straying a little off the beaten track. Using residual director recognition, or festival awards as a guiding light, can only get you so far. I took a chance on Ulrich Thomsen's Gutterbee, a tiresomely wacky slice of Southern Gothic which was made worthwhile by Ewen Bremner playing an expat German sausage butcher who is clearly based on Werner Herzog.
The biggest surprise of the festival was Katharine O'Brien's Lost Transmissions, in which Simon Pegg proves there's more than one string to his acting bow by playing a man suffering the adverse psychological effects of years heavy drug abuse. It's a rough-edged film, but everything about it feels ripped from an ostensibly credible reality.
The way O'Brien depicts the cruel bureaucracy of the various treatment centres and the difficulty of seeing a close friend in a new light is both detailed and affecting, with Juno Temple on fine form as the electropop singer-songwriter who falls into caring for this lost soul.
I feel like, in all, I was only able to dip the point of one toe into the deep waters of this festival, but all I can say for certain is that it was very warm (like usual) and I'm certainly hankering wade in a bit deeper next year.
The post Ewen Bremner's sausage and other highlights from the 2020 Glasgow Film Festival appeared first on Little White Lies.