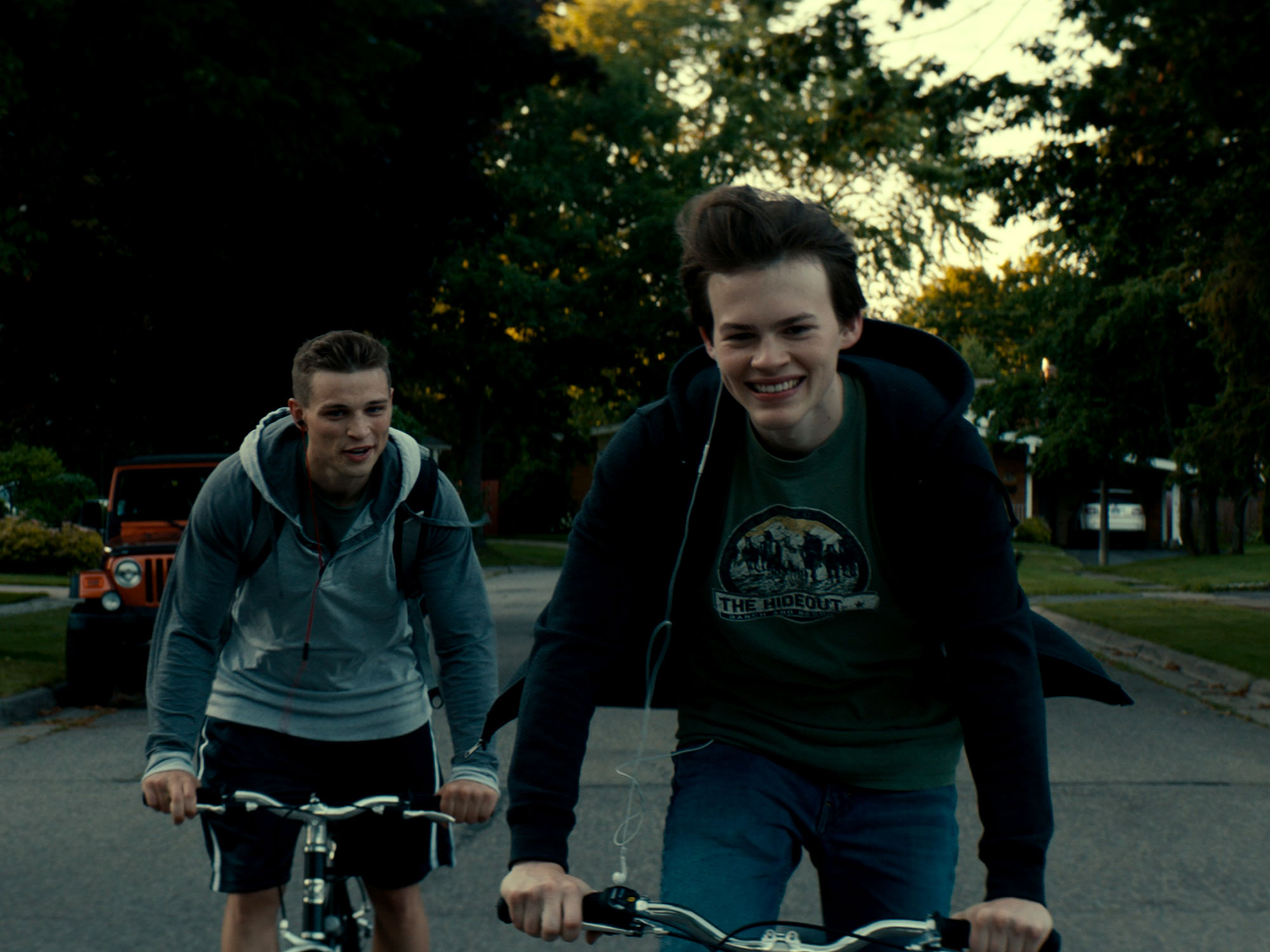 "I've always felt that there are too many social parameters that are telling people – no matter who or what you are – that there are certain aspects of yourself that are not okay; not permissible to explore, express, embrace, be. In the broadest sense, Giant Little Ones is a response to the idea that humans beings are conformable. I don't think we are. What looks like conformity is just the fragmentation of wholeness… which is confusing and painful to people.
"I also wanted to say something about labels. There are more labels now than ever and like all words they can be useful indicators, but they are also limiters. Clearly taking on and owning a label for oneself can be vitally important for those who have had been marginalised or discredited for who they are. It's important to be able to say 'I am this' as a way of reclaiming oneself. But I think labels can often end up acting like lassos that catch us and keep us on a length of rope that determines how far off we are allowed to venture.
"I think it relates a lot about the experience of being young and trying to know and define oneself, trying to be true to that. So, there's a lot of emotionality, struggle, pain and confusion as well as the wonder and thrill of big and new feelings and experience. But there is also something more nuanced running through the story, which I think is not typical of a lot of coming-of-age films. I think it really gets at the tenderest core of the human heart and doesn't offer a 'Well, here's the answer' moment. Instead, I wanted the film to culminate in a statement that was ambiguous and yet felt intrinsically true.
"My favourite films of any type always go back to the amazing experience of discovering films while at film school. So, watching films like The 400 Blows, The Bicycle Thief, Ivan's Childhood were drop-jaw mind-blowing to me. In a more contemporary vein, I really enjoyed The Spectacular Now, Y Tu Mamá También, Boyhood. I thought Book Smart was so special. Oh, and The Graduate – it's the perfect film in my view. Did any of these influence the making of Giant Little Ones? I'd say the first two in that they showed to me how much of the human heart could be shown without needing characters to talk about it."
Giant Little Ones is available now on digital download and on DVD from 10 February.
The post What makes a great coming-of-age movie? appeared first on Little White Lies.