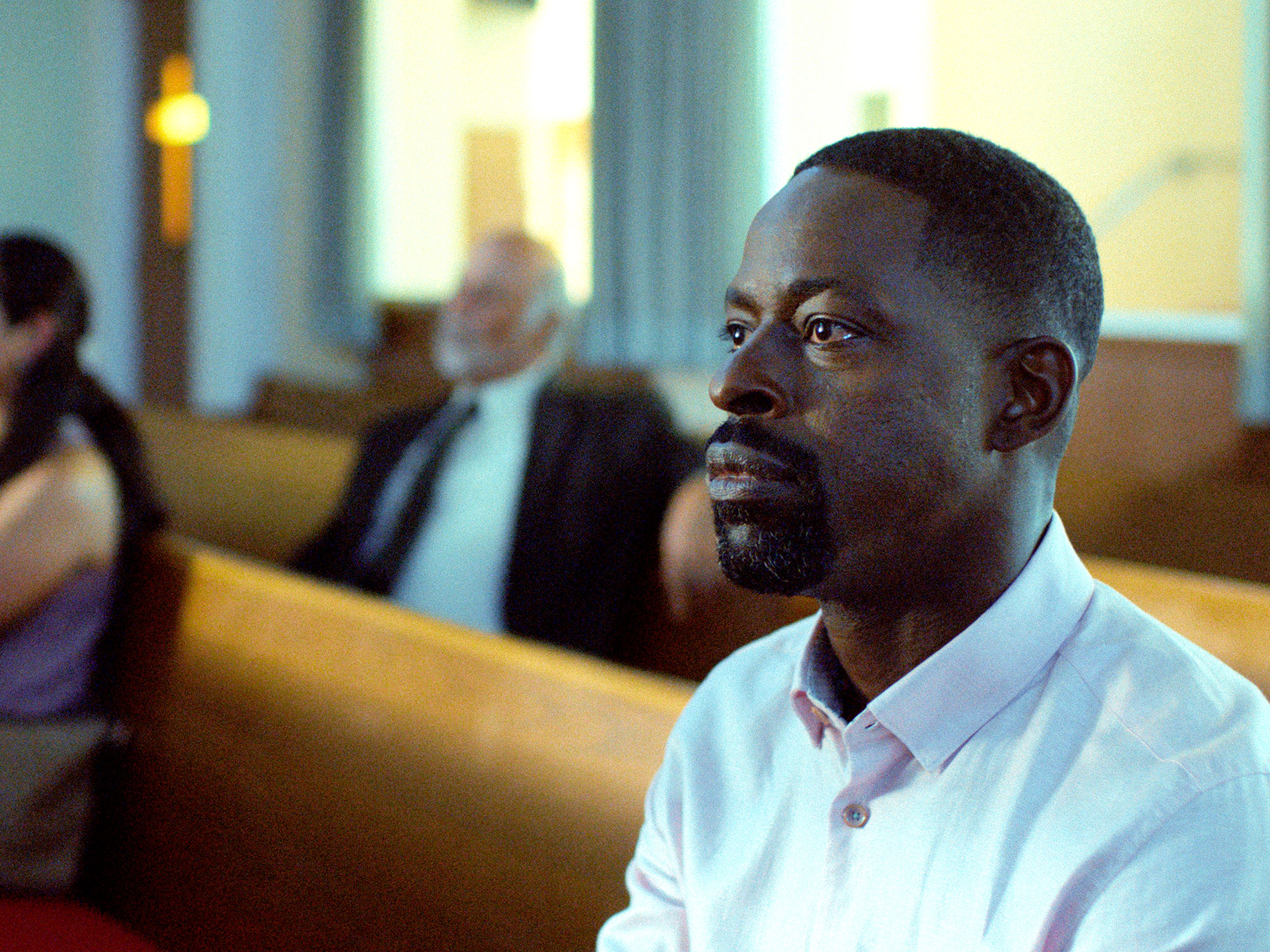 Trey Edward Shults makes claustrophobic family dramas of Shakespearian proportions – films that thrust difficult individuals bound by blood into confined spaces and allow chaos to reign. Spiky, discordant music and close quarters camerawork add to that sinking feeling, and his latest, the tumultuous Waves, is no different, although it's undoubtedly his most ambitious project yet.
Against the backdrop of the Florida coast, high school senior Tyler Williams (Kelvin Harrison Jr) lives a seemingly charmed life. He has an adoring girlfriend, a spot on the school wrestling team and a comfortable middle-class lifestyle, despite his father Ronald's stern and sometimes overbearing presence in his life. But success starts to slip out of Tyler's grasp following a devastating discovery that threatens his carefully mapped-out future.
With the weight of the world on his shoulders, Tyler's collapse comes with disastrous, violent consequences which have far-reaching implications for those close to him. In the film's second half, the focus shifts to Tyler's younger sister Emily (Taylor Russell), as she navigates the fallout from her brother's actions as well as a blossoming romance with awkward, adorable Luke (Lucas Hedges), who's also battling his own demons.
When initially announced, Waves was rumoured to be a musical, and that's sort of true. No one breaks into song and dance, but the film is powered by a constant rhythm which emanates from an eclectic soundtrack that ranges from Dinah Washington's 'What A Difference A Day Makes' to Radiohead's 'True Love Waits', by way of Animal Collective, Glenn Miller, Frank Ocean and Kanye West.
It's as eclectic as any teenager's Spotify account, with a song for every situation, emotion and memory. Trent Reznor and Atticus Ross provide sombre piano instrumentals to fill the gaps, adding to the film's cool credentials, but it's the popular music which powers the narrative.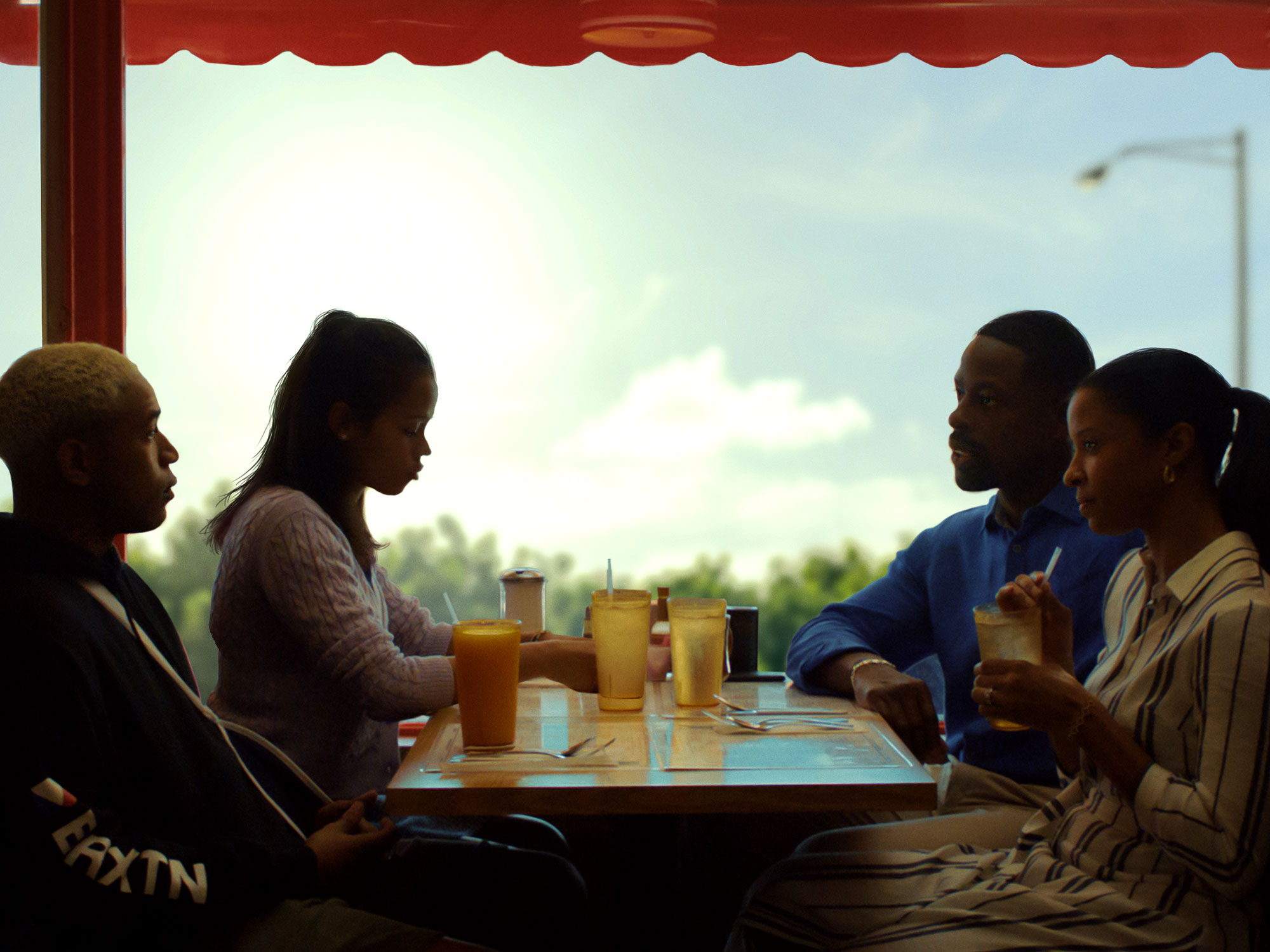 Comparisons seem likely between Waves and HBO's recent teen drama Euphoria (an A24 co-production), and they do share the same DNA: bright colours; music as message; teenagers in neverending freefall. And yet for all its polish, this is unmistakably a Trey Edward Shults film in its interrogation of parent-child relationships. Tyler is weighed down by his father's expectations and, later, by Emily due to his reliance on her as a confidant. Sterling K Brown is a stern parent struggling to keep it all together, and when he finally breaks, it's genuinely moving.
The film is not without fault – the experience of being a black middle-class family in present-day America is reduced to a single line from father to son ("We are not afforded the luxury of being average") and the question about whether nature or nurture is the catalyst behind the tragedy at the film's heart lingers. But a bigger theme emerges: what can, or should, we forgive when it comes to family, and how do we let go of anger before it consumes us?
Perhaps this is the only deviation from Shults' past work. Waves, for all the heartbreak, all the sound and fury, is a love story, hopeful despite hurt. It's a demanding, energetic creature – perhaps even a little sprawling. But it's undeniably tender.
The post Waves appeared first on Little White Lies.